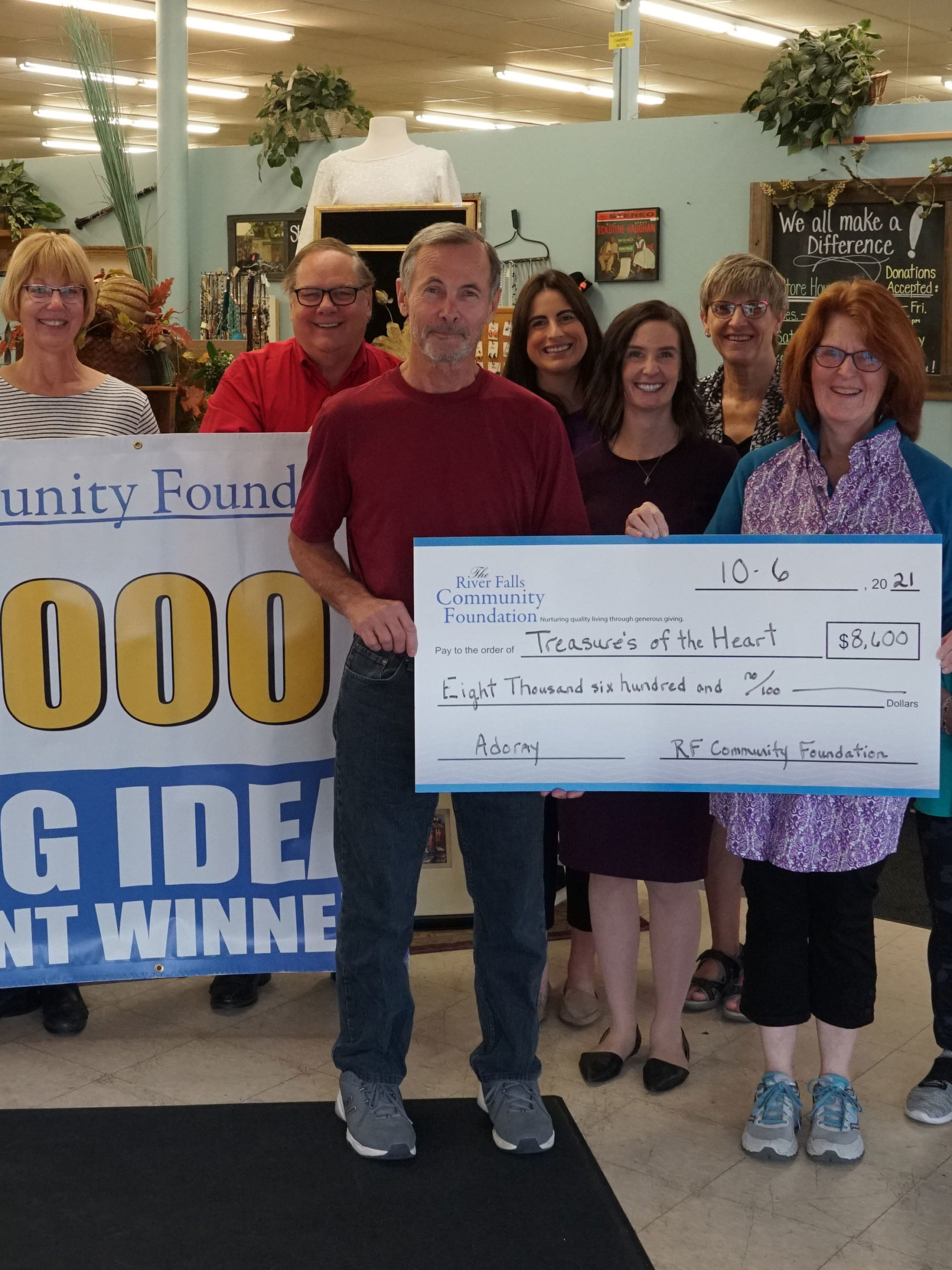 Do You Have A Big Idea?
Our Big Idea Grant Program is open to qualified non-profit organizations. Applications are now open!
Up to $10,000 will be granted to the chosen Big Idea
What Are We Looking For?
Any innovative community-minded project that fits one or more of these criteria:
2022 Grant Recipients
St. Croix Valley SART (Sexual Assault Response Team) … $4,344
For healthy relationship, consent and violence prevention education
2021 Grant Recipients
Big Idea Grant Awardee … $8,600
Treasures of the Heart Sewing Project
River Falls School District … $2,400
Hot Spots to Support Remote Learning
Assistance & Resource Center … $2,000
General Operating Costs
Sporting World … $2,000
General Operating
Previous Big Idea Grants
Adoray's Treasures From The Heart Big Idea Grant allowed them to develop new product offerings of one-of-a-kind items developed from repurposed textiles.
River Falls Public Library received a BIG IDEA grant to acquire equipment and materials for the BIG FUN LAB, a creative play space for children and families open during the winter months.
Sporting World (Big Brothers Big Sisters of NW WI/St. Croix Valley Region) received a BIG IDEA grant to establish a storefront on mainstreet to benefit kids and families in need with sporting equipment. Stretch your imagination, tap your creativity, and make River Falls even better!
Big Idea Grant Application Deadline: August 2, 2022.